Disney College Program
The Disney College Program is a five- to seven-month paid internship program during which participants can gain valuable work experience, establish transferable skills, earn credit, network with people from all over the world, and create magic! This is a once-in-a-lifetime opportunity that has the potential to change your life, don't miss out!
Any SUNY Geneseo student is eligible to apply for the Disney College Program regardless of year or major. The application can be accessed here: Disney College Program Website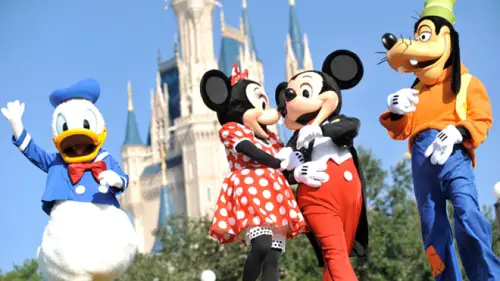 Students who participate in this internship will have the opportunity to:
Experience and participate in networking opportunities
Build transferable skills
Gain real-world experience
Earn college credit
Participate in educational opportunities
College Credit
Geneseo offers internship credit opportunities for Disney. Students can receive elective credits through INTD 395 and, depending on your major, you may be able to receive credit through your academic department. Students participating in the Program after graduation are not required to enroll in internship credit.
For more information on obtaining credit contact Rob DiCarlo at dicarlo@geneseo.edu
Sign up for email updates from the program.
Check the Disney College Program website for more information or to apply. 
Student Profiles
Check out these students who participated in the Disney College Program during their time at SUNY Geneseo and see where they are now!