Please feel free to peruse our website for information on our seminars, programs, courses, etc.  An example of a research seminar, entitled "Journey from the Deep" from our newest Biology faculty member, Dr. Mackenzie Gerringer, Assistant Professor of Biology, that demonstrates her research focus and her work with our undergraduate students is available for viewing: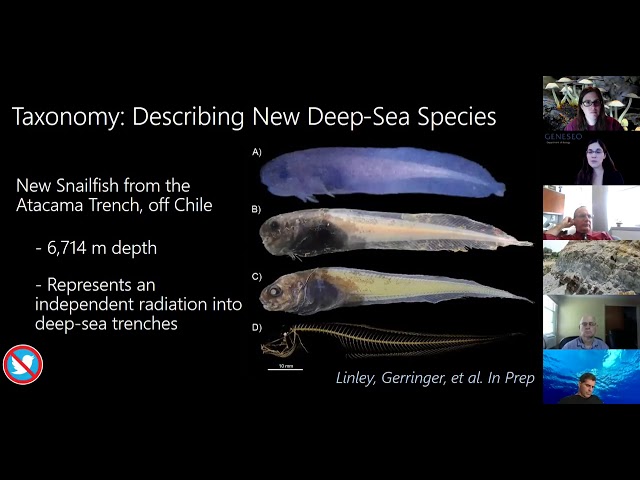 Dr. Michael Mills, Director of National Fellowships & Scholarships, SUNY Geneseo, was our guest speaker on 9/17/2021 on "STEM Scholarships and Fellowships and Creating a Competitive Profile for the Future."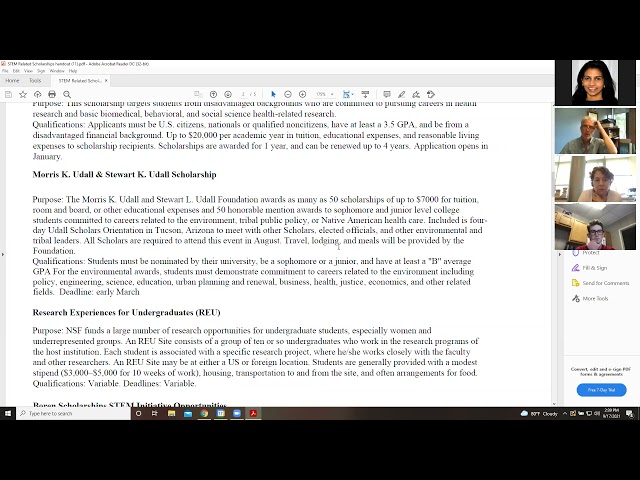 Enjoy viewing a video on Dr. Betsy Hutchison's, Associate Professor of Biology, study of fungi.
Here are some videos of recent alum seminars:
To schedule a general campus tour and/or sign-up for one of our Biology information sessions (often with our Biology Chair) offered on most Fridays during the fall and spring semesters, please contact the Admissions Office or visit their website. Due to the large numbers of prospective students currently interested in pursuing our major, we ask that prospective students and their family schedule to attend one of our Biology information sessions. We strongly encourage students to attend with specific questions in mind. These group sessions are ideal for students interested in research, preprofessional, etc.
Those students interested in pursuing pre-med or pre-professional may review the Premed/Prehealth website. Students with specific program questions in one of the following advisement areas may email the faculty member listed: